Industry Events 
Have an event you want included on our site? Send the name, date, and brief description with registration link to pr@insaonline.org.
September 20-21 | Huntsville, AL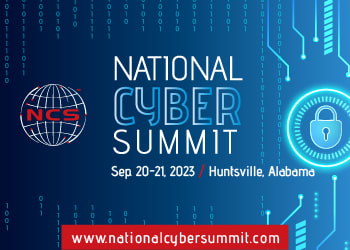 National Cyber Summit is the nation's most innovative cyber security-technology event, offering unique educational, collaborative and workforce development opportunities for industry visionaries and rising leaders. NCS offers more value than similar cyber conferences with diverse focus-areas, premier speakers, and unmatched accessibility.

Held in Huntsville, Alabama, one of the nation's largest technological hubs, the Summit attracts both government and commercial participants. Long known as the home to Department of Defense organizations and civilian departments and agencies including DHS, NIST, NASA, TVA, NSA and DOE, Huntsville also has many other industries represented. Companies are diverse and include healthcare, automotive and energy industries, academia, genetic research and high technology.
---
Wednesday, October 4 | 7:00-8:30 PM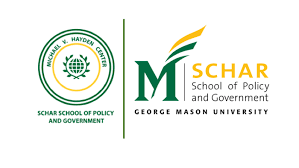 Location:
George Mason University (Mason Square)
Van Metre Hall, Auditorium, Room 134
3551 Fairfax Drive
Arlington, VA 22201
Attire: Business
Join the Michael V. Hayden Center for Intelligence, Policy, and International Security in an exclusive interview with Lieutenant General Scott Berrier, Director of the Defense Intelligence Agency (DIA). LTG Scott Berrier will discuss the mission of the DIA today and in the future. The DIA has undergone a significant transition; historically, the DIA primarily provided wartime footing support to military efforts in counterterrorism operations and in times of major combat, such as in Afghanistan and Iraq. Today, in addition to this support, the DIA focuses on near-peer threats, such as from China or Russia. Lt. Gen. Scott Berrier will discuss technology at the DIA as he is interested in utilizing emerging technologies to maximize operations within the DIA to better inform and empower those carrying out the DIA's mission.
---
October 7 - 10 | Sea Island, GA

The Cipher Brief Threat Conference is the premier forum for a non-partisan discussion of global threats and solutions and creates high-level engagement opportunities focused on understanding national and global security threats.​​
Join us in Sea Island, GA for this one-of-a-kind, invite-only global threat conference featuring dozens of high-level experts from The Cipher Brief's Expert Network as well as Executives from some of the world's leading private sector companies.​​ Reserve your place at the table early before tickets sell out.
---
Wednesday, October 11 | 5:00-7:00 PM

Location:
The Hotel at Arundel Preserve
7795 Arundel Mills Blvd.
Hanover, MD 21076
Attire: Business
Join the National Cryptologic Foundation and INSF for the 2nd Annual Cocktails & Codebreakers event. Our keynote speakers will be The Honorable Ronald S. Moultrie, Under Secretary of Defense for Intelligence & Security (USDI&S) and GEN Paul M. Nakasone, USA, Commander U.S. Cyber Command and Director, NSA/Chief, CSS.
Join us as we celebrate the Men & Women in Cryptology.
Wednesday, October 18 - Thursday, October 19



Location:
National Press Club
529 14th St NW
Washington D.C. 20045
Attire: Business
The Inclusion through Policy Innovation Conference is a national conference to educate, inform, and advance change in government contracting to foster and grow employment for people with disabilities. This important conference will bring together federal contractors, government procurement officials, policymakers, and social enterprises to identify and leverage procurement for the common good. The conference includes educational sessions, networking, relationship building, and practical business solutions that will equip attendees to capitalize on upcoming opportunities, particularly in the IT, security, defense, and construction sectors.
Join us October 18-19 to hear from acquisition specialists, procurement professionals, and experts in disability employment to gain a competitive advantage and build a more inclusive workforce.