Industry Events 
Have an event you want included on our site? Send the name, date, and brief description with registration link to pr@insaonline.org.
Join USGIF on Oct. 19 for the continuation of its series focused on the GEOINT equities of the U.S. military forces with a day of in-person programming dedicated to the U.S. Navy, U.S. Marine Corps, and U.S. Coast Guard. This day of keynotes and panel discussions is intended to inform participants from around the force about how GEOINT matters to them and help members of the GEOINT community better understand the maritime services' unique needs.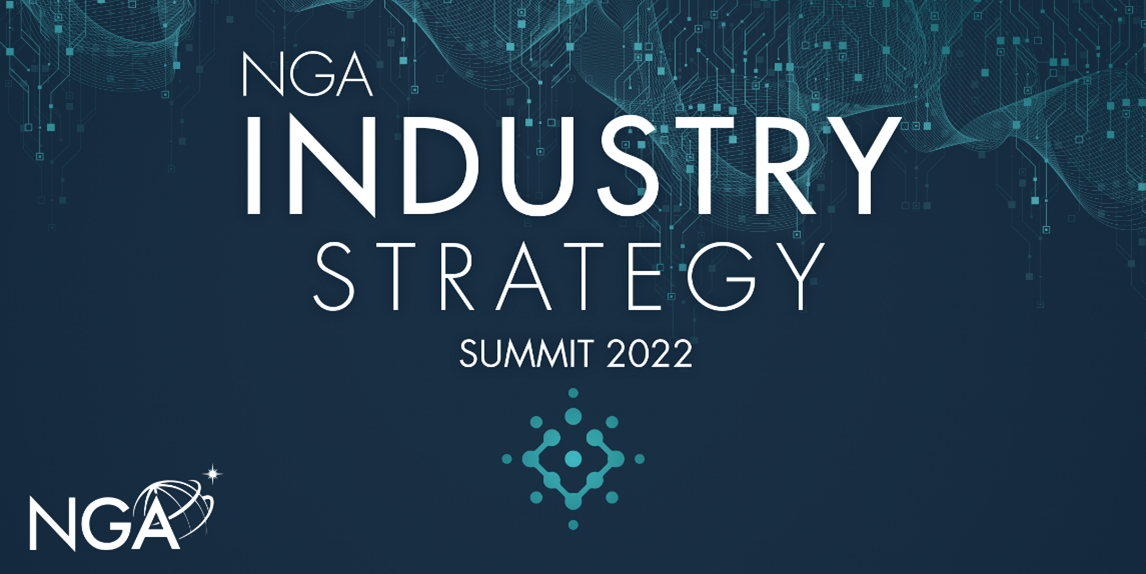 Our nation faces national security challenges that are more dynamic and rapidly evolving than ever before. This requires NGA to re-think and re-tool its business models and technical approaches in order to meet the security needs of the nation. In that spirit, it is vital that NGA and collaborators from industry, government, and academia have a shared understanding of what future capabilities are needed and how NGA plans to build and acquire them.

This unclassified virtual Summit is designed to give members of industry, academia, non-profits and other government elements, insight into NGA's strategic thinking, and how the agency plans to develop its future operational environment – including the architectures and tools that support it. This level of strategic engagement is intended to further advance NGA's ongoing dialog with these key constituents to advance the collective partnership and achieve NGA's national security objectives
The Australian Institute of Professional Intelligence Officers (AIPIO) is aligning with like-minded partners*, particularly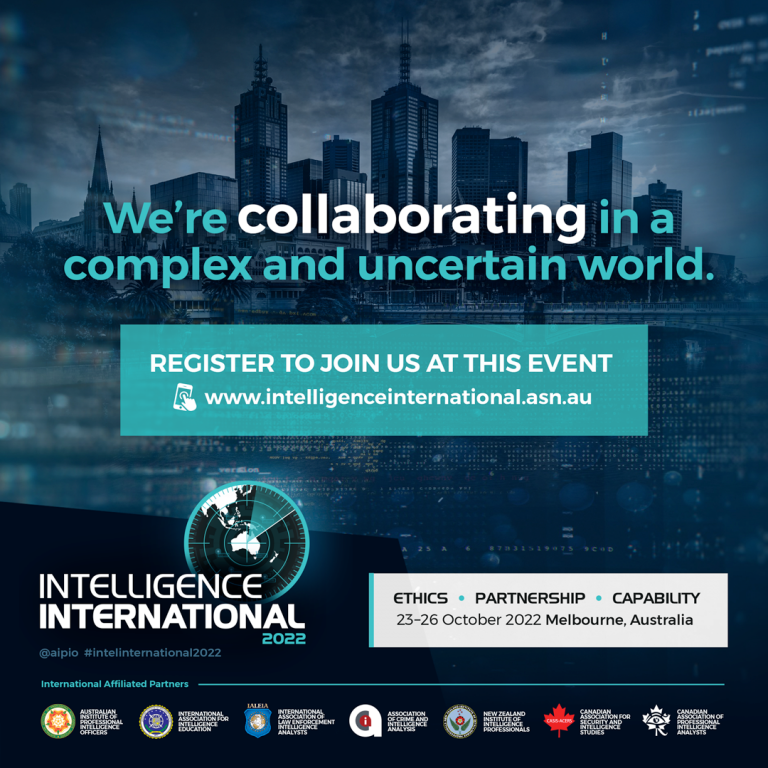 throughout the 5eyes community, to bring together the first International Intelligence Conference of its type.
An International Conference on Intelligence to be held for intelligence leaders, managers, professionals, and academe. To be held in Melbourne, Australia and scheduled over three days, from 23-26 October 2022. The conference will include keynote presentations and combine plenary, breakout, and interactive panel sessions for all delegates. There will also be an active social program for delegates attending in person. It is estimated the conference will attract 1000+ delegates.

Two-day event; **day two classified.**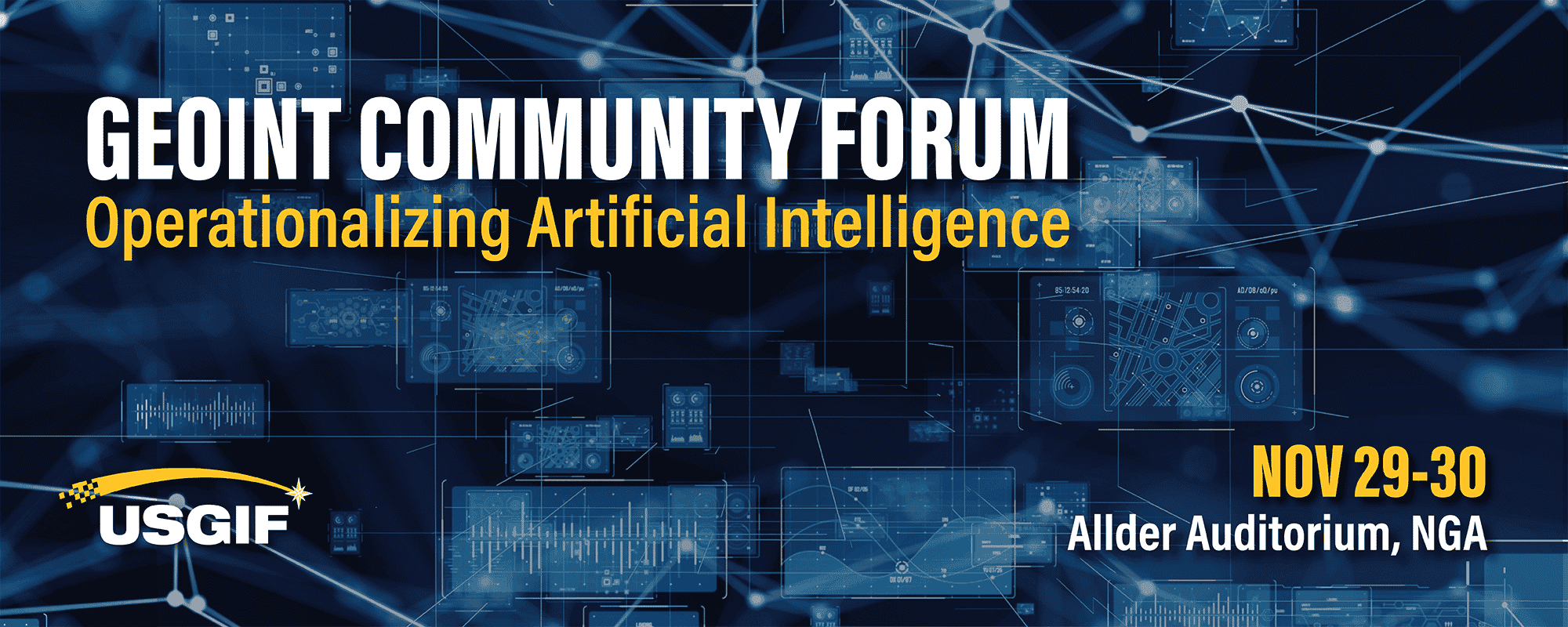 Join USGIF for a two-day program that takes a critical look at what is required to implement GEOINT artificial intelligence capabilities for widespread use. The tech world has been abuzz for several years about the promise of artificial intelligence—and the GEOINT community has not been immune to the excitement. After all, AI has been considered a defining technology of the decade. Yet, deployment of AI solutions at scale remains challenging. From data governance and engineering to modeling to software management to security and trust, the operationalization of artificial intelligence is tremendously complex.
The Geospatial Advantage Conference
co-sponsored by NGA and GEOHuntsville
November 29 | 8:30 am - 5:00 pm
Jackson Center, Huntsville, AL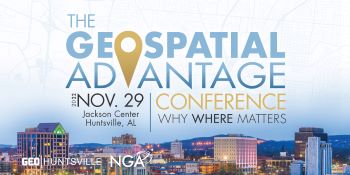 NGA and GEOHuntsville are co-sponsoring the first-ever Geospatial Advantage Conference. With the theme "Why Where Matters," this conference is an opportunity for government agencies non-profit organizations, academia and industry to engage in discussions on partnerships, innovative technologies, and the growing geospatial ecosystem in Huntsville.
NGA's Deputy Director Tonya Wilkerson will provide the opening keynote; Huntsville Mayor Tommy Battle will deliver closing remarks; and the event will be emceed by INSA President, Suzanne Wilson Heckenberg.
Students, academics, government and industry are all invited to join the conversation during this one-day, in-person event at the Jackson Center on Nov. 29, 2022, 8:30 am – 2:40 pm CT, with a networking social and student career fair immediately to follow.