Congratulations to our 2023 William Oliver Baker Award Recipient
(March 2023)—INSA is pleased to announce LtGen Vincent R. Stewart,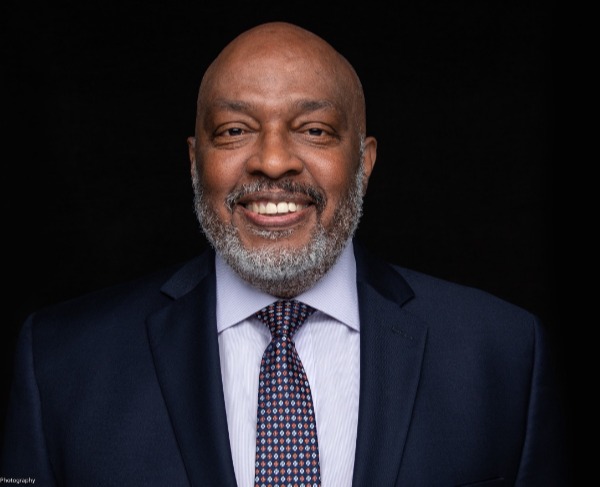 USMC, as the recipient of the organization's 2023 William Oliver Baker Award. Established in 1984, the Baker Award recognizes extraordinary contributions to U.S. intelligence and national security affairs.
Gen Stewart's distinguished 38-year career in the U.S. Marines Corp, culminated in 2017 with his tenure as deputy commander of the U.S. Cyber Command (USCYBERCOM). Prior to that assignment, he served as director of the Defense Intelligence Agency (DIA), becoming the first Jamaican American and the first Marine to hold that post.
"Vince Stewart's incredible career epitomizes the American dream that hard work and perseverance are the cornerstones of success. Throughout his decades of outstanding leadership and impact in defense of our nation, he broke barriers and set new standards for excellence." said INSA Chairwoman Letitia A. Long.
About William Oliver Baker
The four words on the medal honor the defining aspects of Dr. Baker's life – Scientist, Inventor, Scholar, and Statesman.
Dr. Baker was a prominent scientist, former head of Bell Labs, a trusted advisor to five U.S. Presidents, a director and advisor to multiple philanthropic foundations and educational commissions, and a mentor to scores of renowned scientists. During his nearly 25 years with Bell Labs, Dr. Baker and his team made significant discoveries in telecommunications including the laser, satellite systems, and the UNIX computer operating systems, among many others, which set the foundation for the robust technologies and platforms we use today.
In 1959, at President Eisenhower's request, he developed a plan for the establishment of the Defense Communications Agency, presently the Defense Information Systems Agency. Baker continued to serve his country on the President's Foreign Intelligence Advisory Board (PFIAB) for multiple presidents beginning in 1956. Dr. Baker also served on the National Security Agency's Scientific Advisory Board for 20 years. In 1982, Dr. Baker was presented with the National Security Medal by President Ronald Reagan to honor his tremendous contributions.
Dr. William Oliver Baker's distinguished career is the embodiment of the INSA spirit and mission. By leading the effort to unify the public and private sectors in the name of national security, Dr. Baker effected profound change in national security and intelligence.
INSA established the William Oliver Baker Award Dinner in 1984 to promote excellence in the intelligence and national security activities of the U.S. government and associated endeavors through the private sector. The award annually recognizes outstanding leaders in the field for their exceptional achievements and sustained contributions or single achievements of extraordinary merit. Recent recipients include Gov. Tom Ridge, The Hon. Sue Gordon, GEN Keith B. Alexander (USA, Retired), and The Hon. Stephanie O'Sullivan.