Program Recordings and Recaps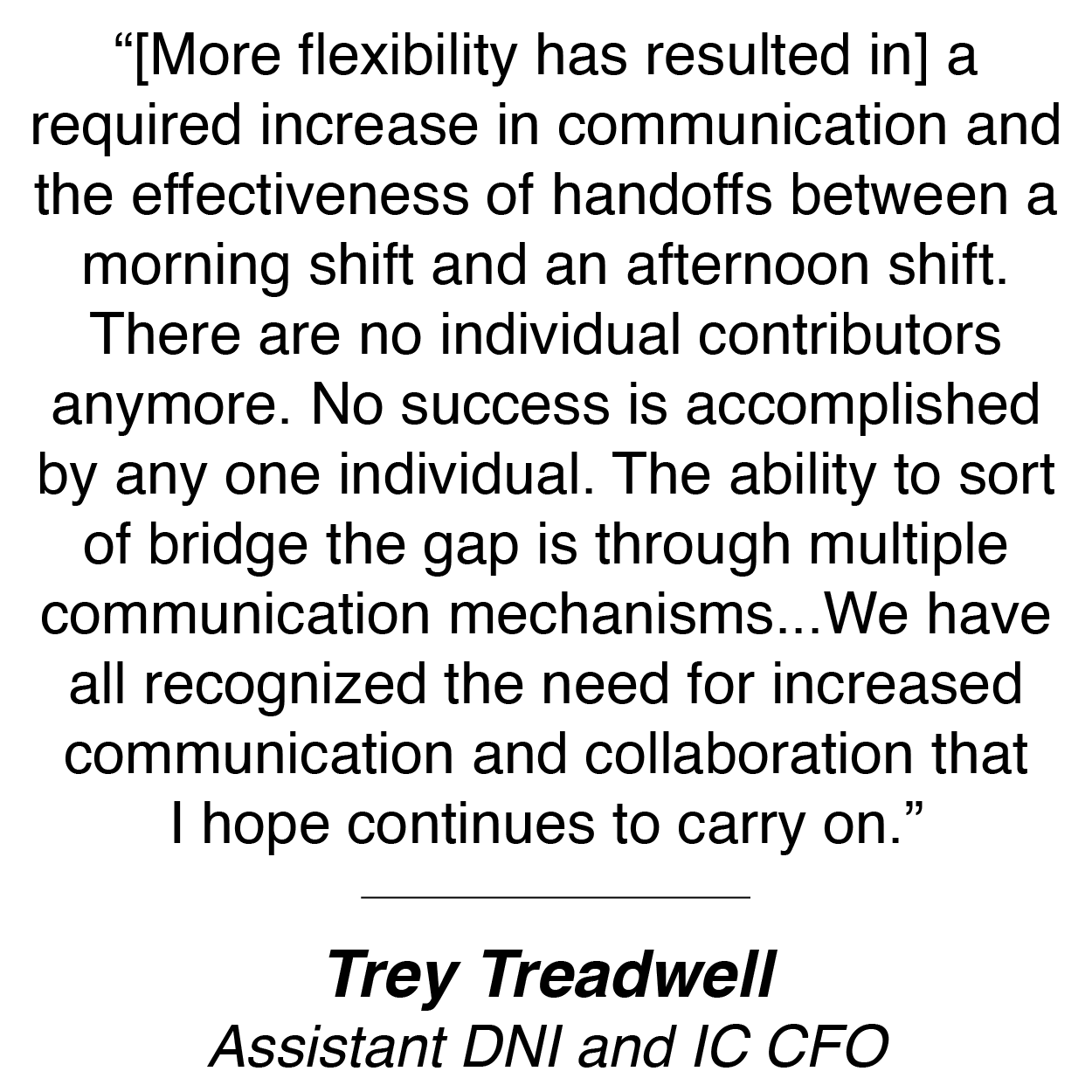 Episode Two of The Future of the IC Workforce campaign, "Adapting the IC Workforce: Recruiting, Retaining, Training, and Re-Skilling" aired live on Tuesday, April 17. The 45-minute conversation between Acting Assistant Secretary of State in the Bureau of Intelligence and Research (INR) Kin Moy, Assistant Director of National Intelligence and the IC's CFO Trey Treadwell, and moderator Lindy Kyzer from ClearanceJobs.com addressed how the traditional IC work model can be transformed to incorporate the lessons learned from the pandemic. This new model will enable the IC to build and grow a more diverse and talented workforce.
Both speakers explained that safety was their first priority. The workforce looked to the leadership for guidance and expected that they would create a work environment that was safe. An initial focus on safety and the well-being of the workforce enabled the leadership to develop new workplace policies. In consultation with their employees, their organizations' leaders began to identify what work could be done outside of the SCIF. These policies aim to provide more flexibility to parents and employees who now have to devote more of their time to child or elder care. The expenses to make HVAC, cubicle, and plexiglass improvements were well worth the cost to keep the workforce safe and build trust. On these issues, it is important to go the extra mile.
Looking forward, both speakers aim to apply some of these best practices in the future. Mr. Moy revealed that State INR officials overwhelmingly support more flexibility and telework. Assistant DNI Treadwell agreed that flexible work schedules and work environments are a huge benefit. Improving communications and incorporating more effective handoffs will mitigate the drawbacks of added flexibility. In closing, the speakers reiterated that the workforce is the IC's greatest asset. It is crucial to continue to invest in them and keep them safe in order to ensure resiliency and talent retention. Down the road, lessons learned from the pandemic will benefit the whole of the community.

Underwritten by: