2023 Achievement Awards
February 16, 2023 6:00 PM to 9:30 PM Army Navy Country Club, Arlington, VA
Celebrating our Future Leaders!
Join 150 intelligence and national security colleagues at the 13th INSA Achievement Awards taking place Thursday, Feb. 16, from 6:00-9:30 pm at the Army Navy Country Club in Arlington, VA. The uplifting evening celebrates six outstanding early and mid-career professionals in the intelligence, homeland and national security communities. This year's ceremony features keynote remarks by The Hon. Ronald Moultrie, Under Secretary of Defense for Intelligence & Security.
Location: The Army Navy Country Club, 1700 Army Navy Drive, Arlington, VA 22202
Dress Code: Business or Service Dress/Class A (Military)
Media Policy: Open to the press. Contact PR@insaonline.org for credentials.
---
JOAN A. DEMPSEY MENTORSHIP AWARD
MSgt Amanda Dolores Scurry, USAF
Sr. Enlisted Leader, Information Operations Office
National Security Agency
Master Sergeant Amanda D. Scurry embodies a "Leadership is a Team Sport" mindset, instilling togetherness as a value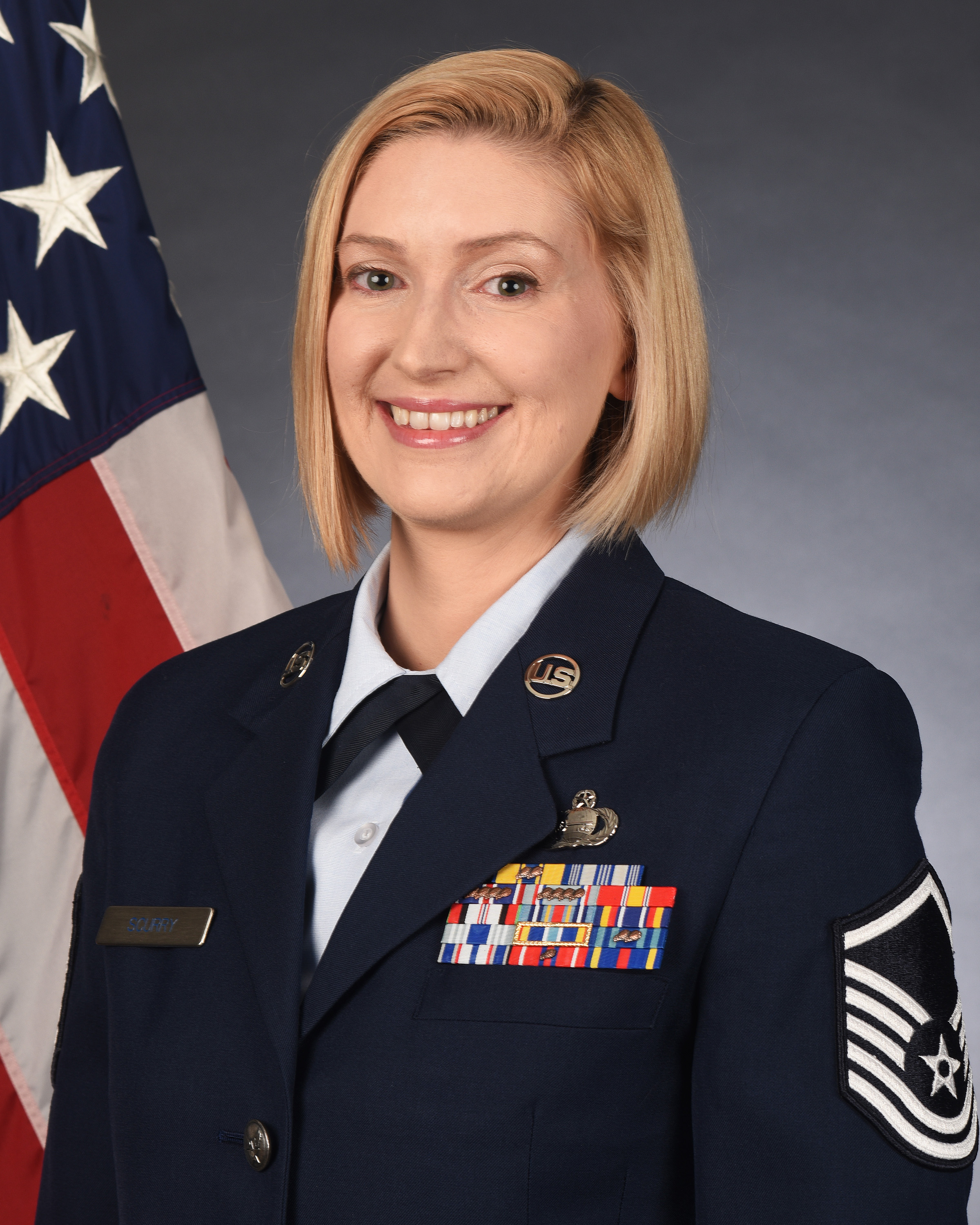 in all her Airmen and joint-service members. Serving as the Senior Enlisted Leader (SEL) for NSA-Hawaii's Information Operations Office, MSgt Scurry is a mentorship champion for those below, above, and lateral to her.
She independently organized quarterly professional development sessions to cultivate writing and other supervisory skills. MSgt Scurry instructed teamwork concepts in small-group professional leadership sessions with future Flight Chiefs and Flight Commanders across Joint Base Pearl Harbor-Hickam. Her exemplary leadership led to the resolution of several equal opportunity issues that arose in her joint work center.
MSgt Scurry led numerous sessions to analyze and uproot toxic followership and behavioral tendencies and established a joint Diversity, Equity, and Inclusion (DEI) program for her office. Her initiative empowered three junior enlisted to step up as workplace DEI representatives, enabling them to address office climate issues at the member level.
Importantly, MSgt Scurry is a champion for female mentorship within the joint-military environment. She was a founding member of a former base's "Lean In" chapter where she led monthly mentorship events for over 2,000 joint-service and civilian members. MSgt Scurry encouraged the Airmen in her charge to seek professional development opportunities and secured funding for more than 20 members to attend conferences to network with female service members worldwide.
MSgt Scurry is also a mentor to her peers. She initiated a joint award-writing course, where she provided instruction to Senior Non-commissioned Officers. MSgt Scurry's efforts set the standard for all SELs across NSA-Hawaii and ensured her group submitted timely, quality awards and decorations for their combined joint-service members.
Her steadfast commitment to the growth and well-being of her team epitomizes servant leadership. MSgt Amanda Scurry represents the best of our community, and she is eminently deserving of the Joan A. Dempsey Mentorship Award.
********************
WILLIAM O. STUDEMAN MILITARY AWARD
MSgt Josef Stefan Margetiak, USSF
Operations Superintendent, Intelligence, Surveillance, and Reconnaissance Division, Space Delta 5
U.S. Space Force

MSgt Josef Stefan Margetiak, USSF, has made significant contributions to U.S. national security through his exceptional ability to lead and influence others; collect, analyze, and share crucial intelligence; and go far beyond his job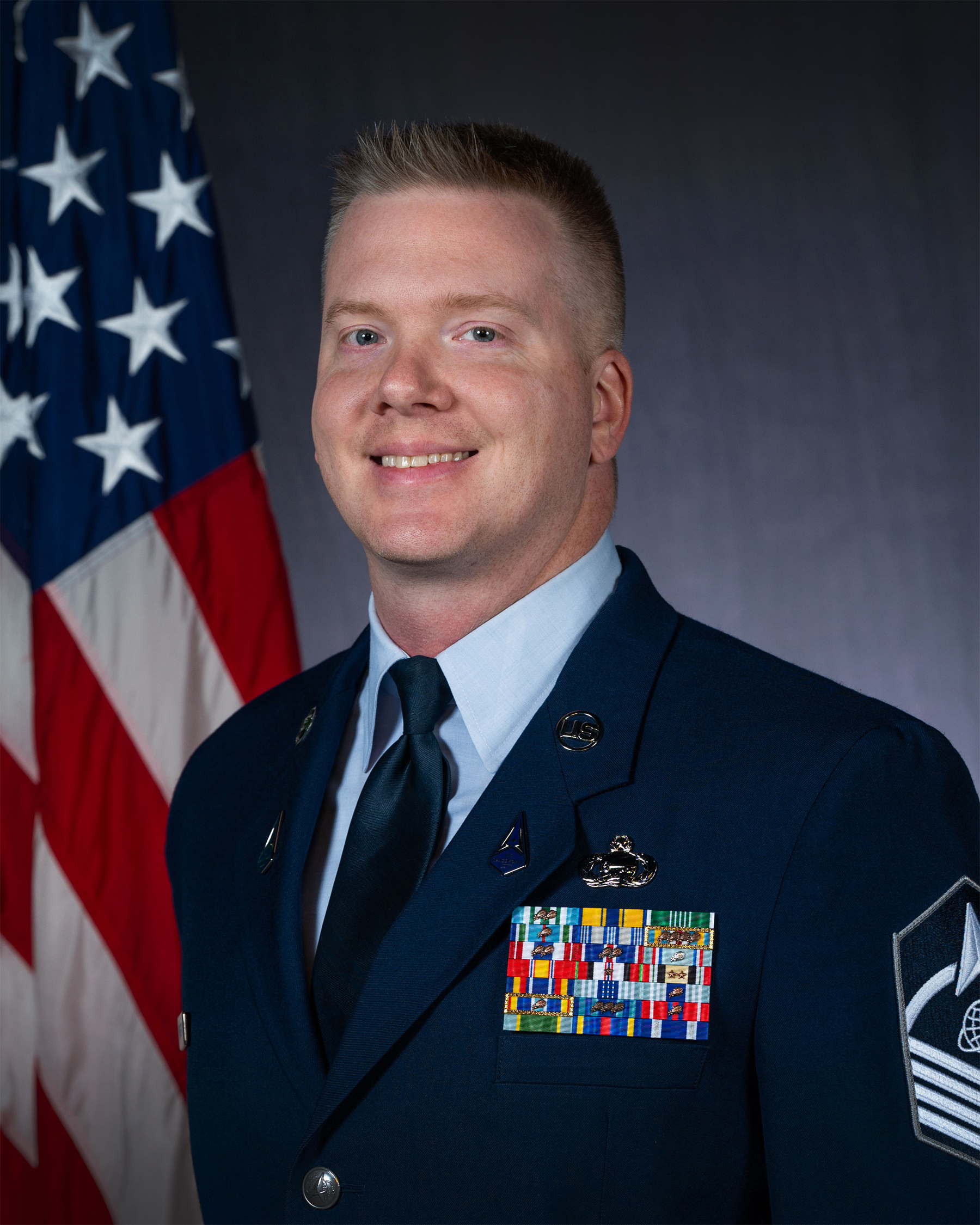 requirements to achieve mission success. In 2020, he directed the trend analysis of 193 global electromagnetic interference events affecting thousands of manned and unmanned sorties operating within U.S. Central Command's area of responsibility. This effort culminated in the discovery of five previously unknown adversary electronic warfare (EW) sites and identification of a never-before-known enemy offensive capability involved in the disruption of ISR assets. These discoveries led to a ground raid of an EW facility, a national-level rewrite of the tactics, techniques, and procedures used by hundreds of unmanned aerial vehicles operating within USCENTCOM and was pivotal to his winning the 2020 Combined Space Operations Center's Joint Service Noncommissioned Officer of the Year.
MSgt Margetiak oversaw the support of seven multi-national and freedom of navigation operations identifying 1,231 critical enemy command and control links and 17 ISR threats in the U.S. Indo-Pacific Command. This discovery drove the collection and targeting strategy for an entire geographic combatant command and two major commands.
He also leverages his knowledge and experiences to shape the development of America's future leaders. Specifically, he was requested by name to act as the primary All-Source Intelligence representative at an occupational study and drafted 18 focus areas and 212 behaviors, which define the development of an all-source analyst, from basic to advanced. His contributions were adopted in 2022 and will be used as the foundation for Space Force's all-source intelligence training.
MSgt Margetiak's deep technical skills, results-oriented mindset, and positive professional demeanor have earned him a well-deserved reputation as trusted teammate and national security.
********************
RICHARD J. KERR GOVERNMENT AWARD
Ms. Elizabeth Cari Teoman
Analyst, Office of Naval Intelligence
Ms. Elizabeth Teoman's exceptional leadership, subject matter expertise, and strong collaborative nature have made her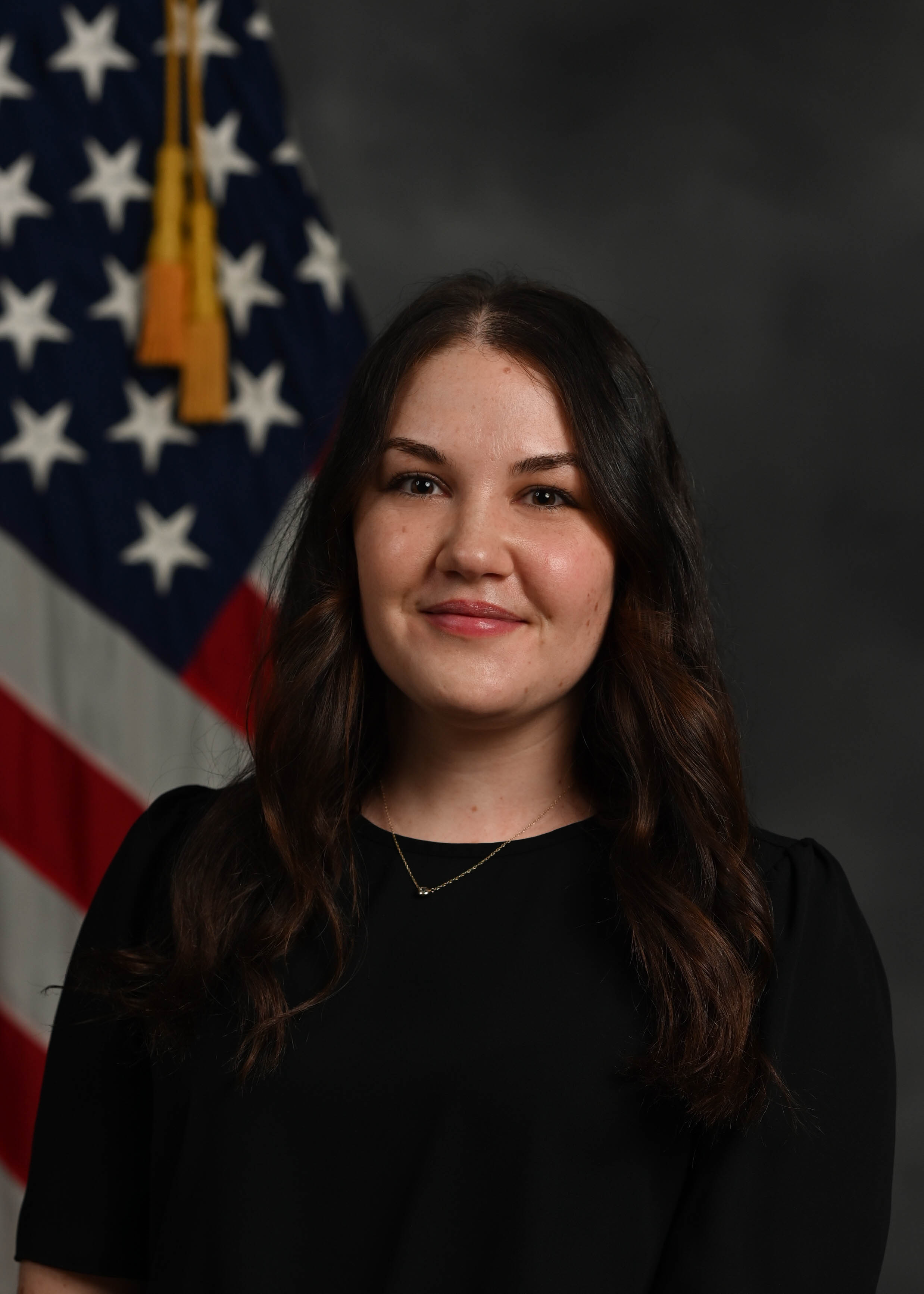 an invaluable analyst on the Middle East and Atlantic Naval Strategy and Operations Division.
While only joining the team in 2019, she already made an outsized impact on multiple areas of responsibility. Ms. Teoman was the driving force behind reinvigorating a dormant regional community of interest that has since turned into a forum to address an ongoing crisis. Her analysis of one country's interference in another's civil war kept senior USG leadership and operators informed of the situation and potential outcomes.
Her written analysis has reached the highest levels of government, including authoring multiple Presidential Daily Briefs, as well as garnering positive feedback from the Secretary of Defense, Chairman of the Joint Chiefs of Staff, U.S. Ambassadors, several Undersecretaries and Deputy Assistant Secretaries of Defense, and multiple Fleet Commanders.
Additionally, Ms. Teoman has briefed SECNAV, the Director for Naval Intelligence, the National Intelligence Council, and multiple regional DASDs. Her insightful analysis has driven real-time decision-making, shaped U.S. policy, and provided warning ahead of developing crises.
Ms. Teoman thoughtfully considers an issue and actively seeks out experts who have insight to bear. She highlights other's contributions ahead of her own and her humility has strengthened relationships with disparate regional/functional communities and improved morale. Ms. Teoman is passionate about developing new analysts and improving the command climate for junior personnel. She has served on the Junior Advisory Board, where she worked to promote diversity and inclusion, functioning as the Board's liaison to EEO and DEIA.
Ms. Teoman's outstanding record of accomplishment, coupled with her professionalism, generous spirit and analytic integrity are invaluable to our community and our national security.
********************
JOHN W. WARNER HOMELAND SECURITY AWARD
Ms. Miyako Yerick
Intelligence Analyst, Economic Security Mission Center, Office of Intelligence & Analysis
U.S. Dept. of Homeland Security
Miyako Yerick has been instrumental in advancing the field of economic security within the Homeland Intelligence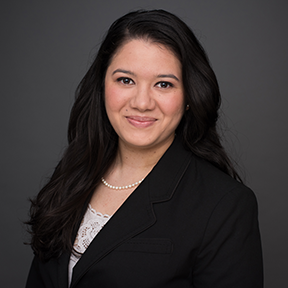 Enterprise and Intelligence Community. Specifically, she has authored numerous high-quality products examining Chinese threats to U.S. economic security, from use of forced labor in commercial products that taint U.S. bound supply chains to the power of PRC-backed State-Owned Enterprises that use anti-competitive means to undermine U.S. manufacturing. Ms. Yerick's thoughtful analyses have been read by principles across the US government and hailed for identifying the next threat on the horizon from our greatest strategic competitor.
Importantly, she worked with partners across the community to lower the classification of relevant information to ensure her writing can be read by those best positioned at the state and local level to mitigate PRC economic actions. Ms. Yerick crisscrossed the country briefing private sector partners, law enforcement, and supply chain security experts. In June of 2022 she headlined both a classified and unclassified panel of experts on supply chain security at a DHS Corporate Security Symposium. Ms. Yerick excels at identifying the information that grabs the attention of her audience and effectively communicates the threat and its impacts on individuals, communities, and businesses.
Additionally, she is a highly valued team player who goes out of her way to help others, both professionally and personally, and has acted as an unofficial mentor to nearly every new analyst on the team. Ms. Yerick champions diversity, equity, and inclusion in the workplace, organizing events and highlighting the history, culture, and achievements of people with different backgrounds. She also challenges her leadership to consider DEI more thoughtfully in everyday decisions.
Miyako Yerick's quiet leadership, extraordinary analytic capability, and positive, can-do attitude have earned the respect of her peers and leadership and greatly enhanced U.S. national security.
********************
EDWIN H. LAND INDUSTRY AWARD
Ms. Sarah Vaughn McPeak
Senior Technical Specialist, Global-Enhanced Geospatial-Intelligence Delivery,
Maxar Technologies

Ms. Sarah Vaughn McPeak's exceptional technical proficiency, demonstrated leadership, and inspiring work ethic has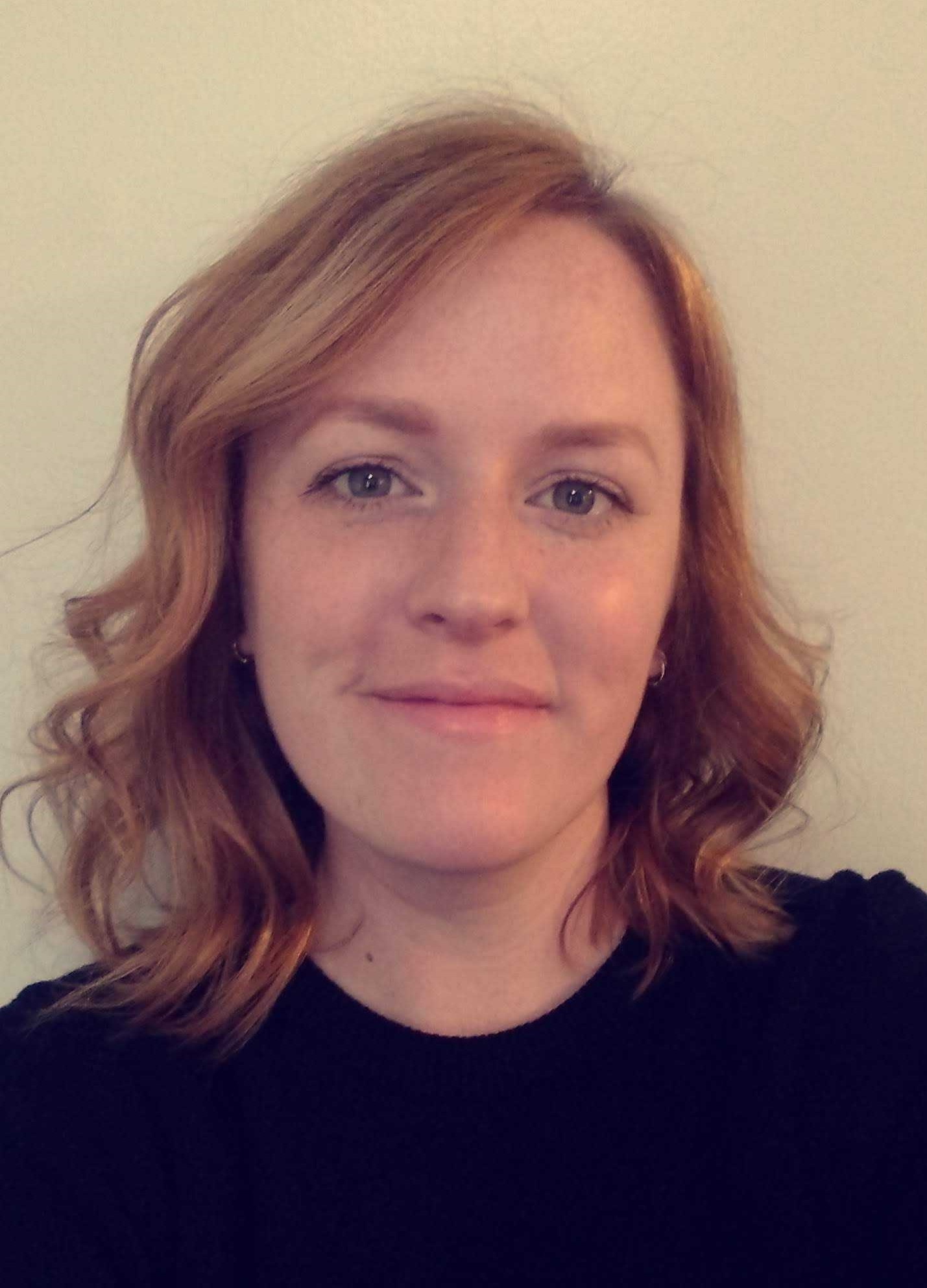 greatly advanced Maxar's capabilities and our nation's security. Her expertise in geospatial products, services, and technologies enables her to provide mission-focused technical support and system integration to U.S. government users and organizations across multiple classification domains.
In 2022, Ms. McPeak single-handedly resolved approximately 5,000 technical support cases and delivered first-class training to thousands of users across 100 organizations from DoD, IC, federal and civilian, and foreign mission partners. She provided direct support to the Ukraine crisis via collaboration with NGA, Department of State, Congressional staff, and forward-deployed military, including nearly 140 Ukraine users via the NGA-led U.S. Building Partner Capacity program. Ms. McPeak provided software development support for geospatial web service connections delivering commercial GEOINT to programs such as Map of the World, Protected Internet Exchange, U.S. Space Force, Department of Homeland Security, Special Operations Command, and all DoD research labs.
Her contributions expand to universities, NGA academic outreach, and military institutions focused on growing future GEOINT professionals. Ms. McPeak has connected with all military on basic to advanced leadership courses, developing geospatial-intelligence modules to support curriculum and doctrine. The NGA College has adopted these modules and used them to onboard 13 NGA directorates spanning 24 skill sets. In her off time, Ms. McPeak has raised $40,000 to support hospice care.
A consummate professional, subject matter expert, mentor, trainer, and force multiplier who continues to grow and share her experiences with the community, Ms. McPeak embodies all the attributes of the Edwin A. Land Industry Award.
********************
SIDNEY D. DRELL SCIENCE & TECHNOLOGY AWARD
Ms. Cameo Lance
Physicist & COO
Rhea Space Activity, Inc.

As Principal Investigator (PI) and lead for the Rhea Space Activity (RSA) Lunar Intelligence (LUNINT) team, Ms. Cameo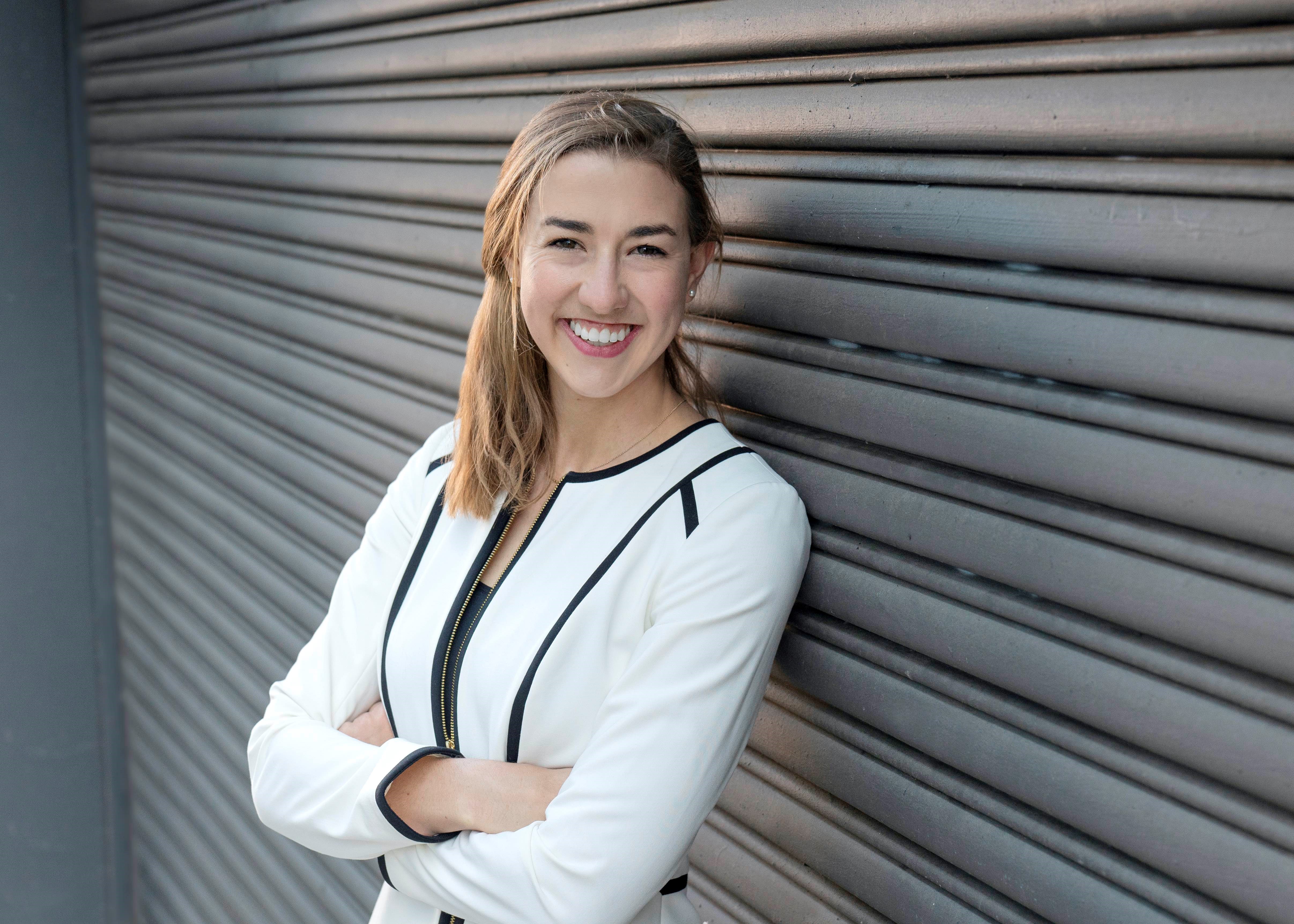 Lance led the development of a groundbreaking GPS-denied navigation product with powerful U.S. military, intelligence, and commercial applications.
In just three years, Ms. Lance helped establish Lunar Intelligence (LUNINT) as a new "INT"; and she designed a small-satellite architecture to surveil cislunar space, as well as a GPS-denied celestial navigation product that is now being studied for integration into various USAF and USSF platforms.
Specifically, as PI for RSA's USSF-funded LUNINT program, Ms. Lance worked with senior U.S Space Force and intelligence community officials to design a constellation of satellites that will surveil the entire cislunar volume. She led the effort to make this concept a real-world product by gathering top experts in celestial navigation and securing exclusive rights to proprietary deep space navigation algorithms. This innovative solution is now RSA's flagship product with U.S. military customers in air and space domains.
Her effort to bring awareness of LUNINT to the United States Government was critical in shaping congressional funding efforts and overall awareness of adversary cislunar activities and risks, as well as potential solutions. Indeed, Ms. Lance's enthusiasm for the topic and her ability to describe its highly complex technologies in an easy-to understand manner, as well as her drive to educate key players both within government and industry, has been key to denying unhindered Chinese military action in cislunar space.
Ms. Lance is quick to adapt, eager to learn and is dedicated to the success of her team. Most of all, she is someone whose knowledge, passion and solutions-oriented mindset is infectious and inspiring to all of those around her. Ms. Cameo Lance is a generational scientist and is highly worthy of this esteemed award.
---
Sponsorship Opportunities
Premier

Exclusive

$12,000

12 gratis registrations

Opportunity to introduce speaker

Company logo will appear in Commemorative Program

On-stage acknowledgement at beginning and end of program

Opportunity to have one staff member profiled in the #yourIC section of INSA website and spotlighted on social media

Prominent company logo placement on marketing materials, signage, website, email promotions, and event recap

Current Sponsors

Welcome Reception

Exclusive

$10,000

10 gratis registrations

Dedicated company branded signage in Welcome Reception

Company branded cocktail napkins at the reception (provided by INSA)
Company logo will appear in Commemorative Program
On-stage acknowledgement at beginning and end of program
Opportunity to have one staff member profiled in the #yourIC section of INSA website and spotlighted on social media
Company logo placement on marketing materials, signage, website, email promotions, and event recap

Current Sponsors

Registration

Exclusive

$8,000

Eight gratis registrations
Company logo placement on registration pages and confirmation messages

Dedicated company branded signage at registration

Company logo will appear in Commemorative Program

On-stage acknowledgement at beginning and end of program

Company logo placement on marketing materials, signage, website, email promotions, and event recap

Current Sponsors

Floral

Exclusive

$8,000

Eight gratis registrations

Dedicated company branded florals throughout on tables at the reception

Company logo will appear in Commemorative Program

On-stage acknowledgement at beginning and end of program

Company logo placement on marketing materials, signage, website, email promotions, and event recap

Commemorative Program

Exclusive

$8,000

Eight gratis registrations

Dedicated company branded advertisement in commemorative program (inside front cover)

Company logo will appear in Commemorative Program

On-stage acknowledgement at beginning and end of program

Company logo placement on marketing materials, signage, website, email promotions, and event recap

Current Sponsors

Commemorative Photo

Exclusive

$8,000

Eight gratis registrations

Dedicated company branded backdrop at photo staging area

Short company message included in email accompanying the digital photos to event attendees

Company logo will appear in Commemorative Program

On-stage acknowledgement at beginning and end of program

Company logo placement on marketing materials, signage, website, email promotions, and event recap

Current Sponsors

Dessert Reception

Exclusive

$8,000

Eight gratis registrations

Dedicated company branded signage at Dessert Reception

Dedicated company branded napkins at reception (provided by INSA)

Company logo will appear in Commemorative Program

On-stage acknowledgement at beginning and end of program

Company logo placement on marketing materials, signage, website, email promotions, and event recap

Current Sponsors

Video Recording Sponsor

Exclusive

$6,000

Six gratis registrations

Company branding on video recording of event, including the opportunity to insert 60-second company video at intro

Copy of video for own company use

Recording hosted on INSA website and YouTube channel

Company logo will appear in Commemorative Program

On-stage acknowledgement at beginning and end of program

Company logo placement on marketing materials, signage, website, email promotions, and event recap

Current Sponsors

Small Business - Coat Check

$3,000

Small Business Opportunity!

Three gratis registrations

Dedicated company logo on coat check tickets

Logo will appear in commemorative program

Company logo included in slide presentation during dinner service


On-stage acknowledgement at beginning and end of program

Company logo placement on marketing materials, signage, website, email promotions, and event recap

Current Sponsors

Small Business

Exclusive

$3,000

Three gratis registrations
Logo will appear in commemorative program
Company logo included in slide presentation during dinner service
On-stage acknowledgement at beginning and end of program
Company logo placement on marketing materials, signage, website, email promotions, and event recap


Current Sponsors